Accounting Services
Income Tax Preparation
♦ Federal, State and Local     ♦ Electronic Filing Available
Our long term CPA affiliate, Marcie E. Hottinger, in addition to working with Kee Bubbenmoyer, provides services that involve the preparation of income tax returns for individuals and small businesses. Her knowledge of current tax law changes benefits you in the preparation of your federal, state and local income tax returns.  She can advise clients on new developments, suggest tax savings ideas and help you implement tax saving strategies.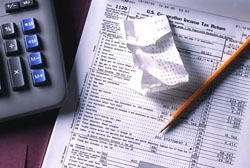 Accounting Services   
♦ Bank Reconciliations
♦ Bookkeeping
♦ Budgeting & Forecasting
♦ Cash Flow Analysis
♦ Computer Generated Checks
♦ General Ledger Reports
Bookkeeping services are provided that maintain a complete and accurate accounting of your business or profession.  This service can be tailored to your specific needs-weekly, monthly or quarterly.  Reports are generated to give you a clear perspective of your current financial position.  Forecasting for the future can easily be achieved through your input.
By utilizing our accounting services, you can concentrate your time and efforts into your business. Also, you will be able to take advantage of current tax savings ideas.  Subsequently, preparing your tax return at year end becomes very simplified.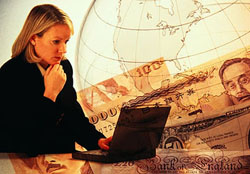 Her accounting and tax services certainly are not mandatory, however, most of our clients find it assuring that we can access her expertise in conducting our investment planning process.  We strive to maintain a cooperative relationship with all of your present advisors.
You may contact Marcie directly at 484-224-3036 or mhottcpa@ptd.net